Check list before booking. Please let us know if you answer "no" to any of the questions below.
・Have you ever dove over 20m ?
・Do you have boat diving experience ?
・Are you able to recover your regulator and also remove & replace your mask without any issues underwater?
・Depending on the day, you may encounter very strong currents when descending and ascending to and from the diving point. Are you both mentally and physically prepared for this kind of diving?
(You will not get swept away by any currents as long as you don't let go of the drift line when entering and the descent line when descending, but please note that you will experience yourself going against the current.)
・Hound sharks may swim between you and your regulator and cause you to let go of your regulator from your mouth. We require you to calmly recover your regulator by yourself.
・Red stingrays may pull on your mask straps and your mask may come off during diving. We require you to calmly recover and replace your mask by yourself.
Email us to book a dive.
Email address: diving_bommie@yahoo.co.jp
​
Please include the date you would like to dive with us in the email subject line. Example: "Dive booking 6/9/2017"
Also please let us know the following information.
1. Name
2. Date of birth
3. What country are you citizen of? If you are currently living in Japan, what is your address and zip code?
4. Your phone number
5. Your diving experience level, Cert Co. (PADI, NAUI, SSI…) Total dive number.
6. When was your most recent dive? Where was it?
7. Do you have any prior boat diving experience?
8. Let us know if you have any concerns or need special accommodations.
9. How many dives do you want? (2 boat or 3 boat?)
10. If you require rental equipment, what do you need?
Let us know the exact sizes (height and body weight, feet size, eyesight)
11. What form of transportation you will  use to get to Bommie? (For example; car, train or bus?)
Let us know if you need a pick up.
If you are driving to Bommie, how many cars  your group will be using?
12. Is this your first time diving with us? How did you find out about Bommie?
13.Are you maintaining good mental and physical fitness for diving?
14.Do you have any medication?
(You need to consult with your doctor if 14 is YES.
We will supply you with an RSTC Medical Statement and Guidelines for Recreational Scuba Diver's Physical Examination to take to your physician.)
Medical Statement 👈click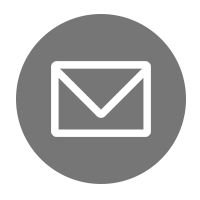 ​